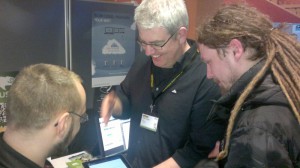 Right after the ownCloud 5 release event in Berlin I took the train to Chemnitz to join Klaas in staffing the ownCloud booth, which we shared with the openSUSE folks this year.
Lots of people dropped by to see ownCloud 5, while others were eager to learn about the concepts of ownCloud, or were asking about tips on how to host their files at home or on a self-maintained server.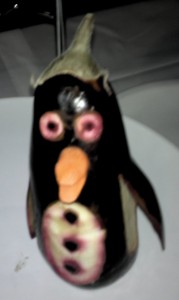 Many were pleased to see the availability of clients across devices. We used a Nexus 7 to demo the Instant upload capabilities for photos, which quickly appeared on the web interface and the desktop folder.
The feedback from existing users overall was very positive, and many were pleased to see the advances ownCloud had made in its evolution. We also discussed sharing questions with users and even managed to do some live debugging, the result of which will soon show up in the next release of the Desktop client.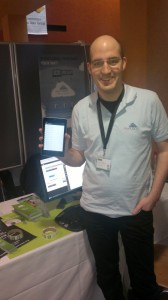 This years installment of Chemnitzer Linux-Tage was a fun event, not only because of the fantastic show and dinner buffet on Saturday night, but also due to the family atmosphere, and the fun that it was to present ownCloud, but also openSUSE and Klaas' very own Kraft project.
If you want to meet us again, visit the ownCloud booth at LinuxTag in Berlin from 22.-25. of May.